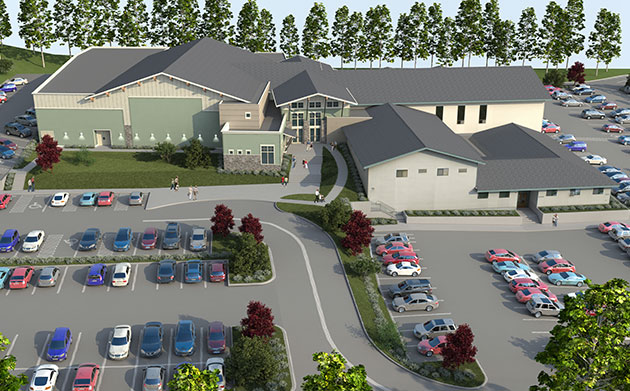 A new multi-purpose worship center and foyer (left) added to the existing church (right).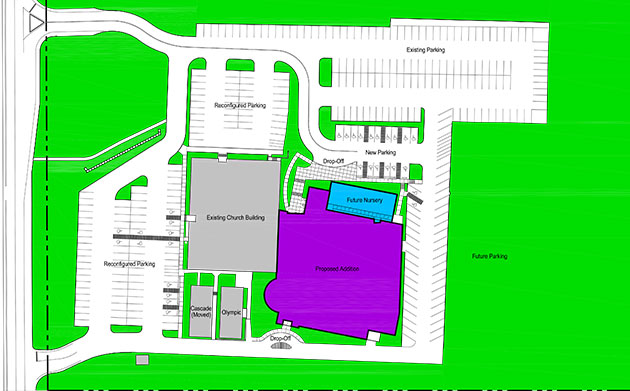 The addition nearly doubles the size of the church, and is just the first phase of their master plan.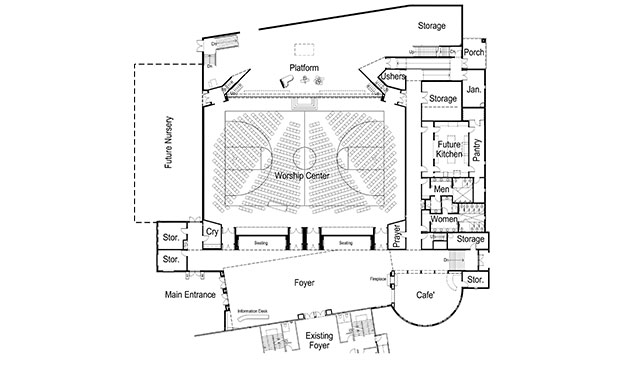 The addition includes a multi-purpose sanctuary, large foyer, café, and provisions for a future nursery.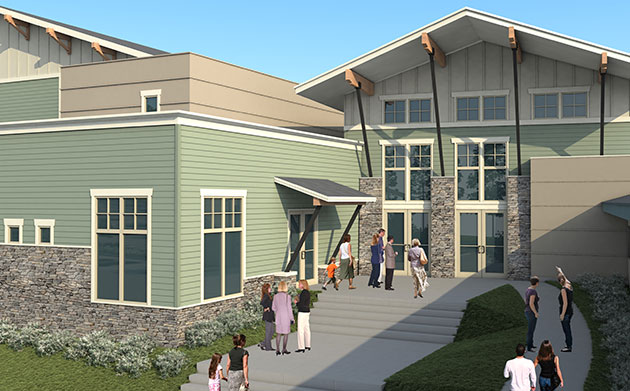 A new entry plaza leads up to the new main entrance.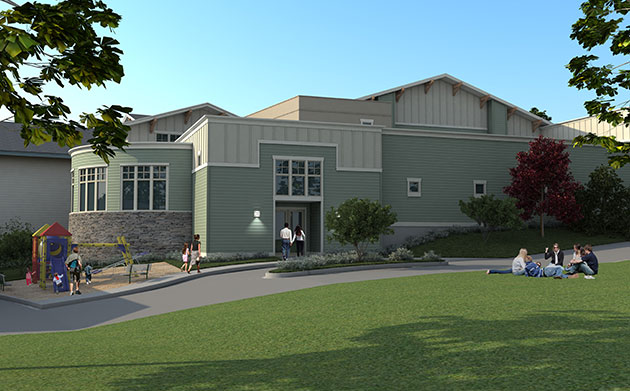 The new semi-circular café overlooks a playground and second entrance.
The new foyer includes a fireplace, intimate seating areas, and access to a café and youth center.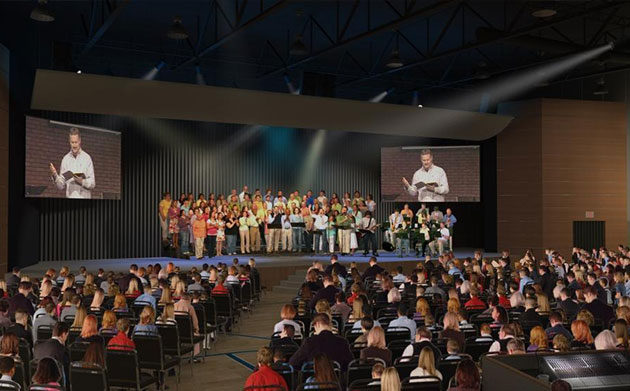 The new multi-purpose sanctuary also serves as a full-court gym and fellowship hall.
GracePoint Church
GracePoint Church had been ready to expand for quite some time, having four weekend services in their 1980s sanctuary. Compounding the problem of multiple services was the lack of any real foyer space, so people would often leave immediately after church. Situated on ten acres near Bremerton, Washington, there was ample room for expansion. A multi-phase master plan was completed to show how the property could be fully developed over time, with a Phase I project chosen to nearly double the worship service seating capacity and provide much-needed foyer space and other support functions.
The addition features a multi-purpose sanctuary that can also be used as a gymnasium and fellowship hall, a large foyer with a fireplace and multiple seating areas to promote lingering after services, a separate café overlooking an outdoor playground, commercial kitchen, capacious restrooms, ample storage, and a large platform over a basement shop (complete with trap-door access).
The builder, Ryan General Contractors, was engaged while still in the design process, to provide constructability reviews, value engineering, and numerous cost estimates over a two-year period. With their help it became clear that a wood-frame structure was less expensive than a pre-engineered steel building that was originally intended.